Lots of inspiration for online moderation: The 1st BusinessMind Online Academy
New ENGLISH! Online Academy "Online Moderation" dates: 31 August/1 September 2020, each from 10 am – 12 pm (noon).
The Online Academy is also available tailor-made for your company. Just contact us via: birgit.baumann@businessmind.at
---
"Online moderation training that is compact in time and yet comprehensive in content with a high technical interaction component. Very pleasant group size. Clear instructions at the right pace. Recommended for beginners as well as for advanced moderators". Michael Mayer, Head of Human Resources, WWF Austria
---
What do a visit to the dentist and the participation in an online workshop have in common?

I'm sitting here on my chair and I'm sweating.
Usually I have a little bit of an idea what to expect. From a light scratch on my tooth surface to a root canal treatment, from a frontal presentation to "And we'll start right away with a breakout session!" basically everything is possible.
Admittedly, from experience, a visit to the dentist is usually a little more unpleasant than participating in an online workshop.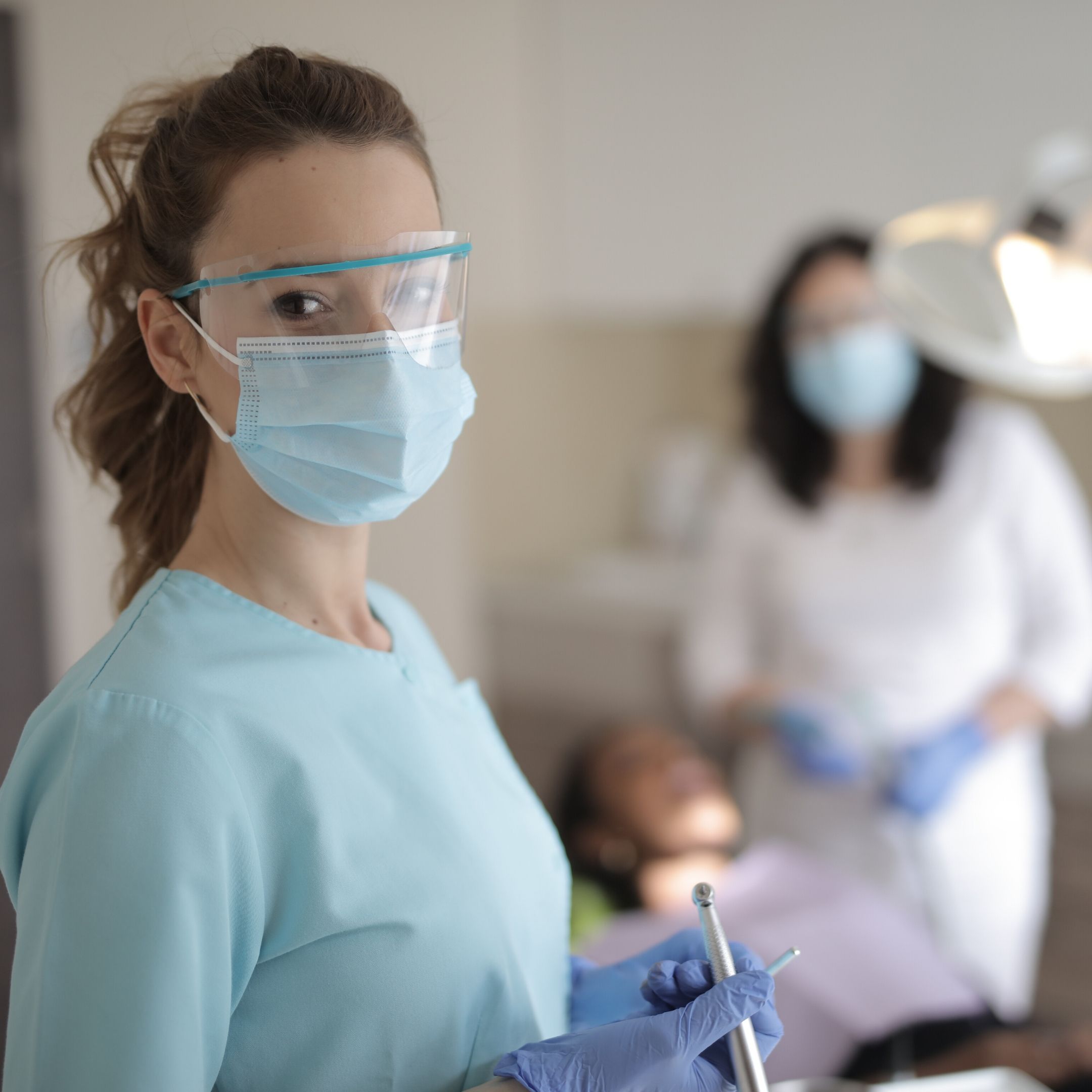 But what I really appreciate about my dentist: he guides me through the process, explains which equipment he will use next, he addresses my concerns.
Not every dentist does that. And that is what separates the good ones from the less good ones.
And that's the same with online moderation.
Be a good dentist
Especially online, it is even more important to pick up your participants where they stand. To instruct them, to guide them. "I will take you now on my miro board. We'll continue to talk via ZOOM, but we'll each also move in our respective browser on our own."
This creates trust and involves all participants. Usually you will always have people with you who already have some experience with collaborative online workshops and tools like miro, Concept Board & Co. For others this is completely new territory.
It is therefore all the more important to integrate participants with less technical experience, so that they don't become an omega ("a difficult participant") for you. By the way, the "omega transformation", which we already described in an older blog article, is an excellent way to deal with difficult participants – also online.
Time for interpersonal relationships
In general, the importance of building relationships, especially online, is evident time and again. Give your participants time to get to know each other – if you have a large group, work with break-out sessions.
These are only a few of the numerous criteria for a successful online moderation, which we worked out together during the 1st BusinessMind Online Academy "Online Moderation".
On July 9/10 and 13/14 a total of 18 experienced and future online moderators met to try out interactive tools and methods for 2 hours a day and to learn with and from each other.
Here's a little insight for you: during the Online Academy we work with ZOOM Breakout Sessions and the Whiteboard, use the online collaboration tool miro (similar to Mural and Concept Board), record results on PADLET, and along the way we learn numerous variations of Openers, Energizers and Closers.
Like this one here: as an opener we built a pyramid out of post its in miro, which we then again used as a closer, adding three adjectives (here in German) – each on how the participants liked the training.
In the jungle of online tools
Slowly getting confused by all the available online tools? Remember that the chosen methods always follow the aims of your online moderation. Often it takes less than you think, e.g. instead of using miro just use PADLET, instead of using mentimeter use the poll function of your video conferencing tool, and so on.
You want to see through the jungle of online tools? Ben now offers customised tool trainings on request. Just contact him at: info@benjaminbaumann.at
You may also want to check out another blog article focusing on technical tools.

On August 31/September 1 there's the next chance to participate in the Online Academy "Online Moderation". Early birds pay 25% less until July, 31!!
We enjoyed the 1st BusinessMind Online Academy very much, and as always, we learned a lot from and with each other. We would like to share this experience – so be a part of the next Online Academy or forward this information to potentially interested colleagues or friends! We are also available for customised requests at any time.
Best regards,
Birgit, Nicole & Ben