With #FacilitateForFuture we offer customised online moderation of transnational meetings. We take over the moderation and facilitation of your meeting and in doing so we stand for maximum results with a minimum of resources. You reduce travel costs as well as your ecological footprint and together we make a sustainable contribution to successful online meetings and climate protection.
We unite our passion for intercultural cooperation, interactive online project meetings and the protection of our planet under one flag: #FacilitateForFuture.
Save time. Save costs. Save our environment.
Contact us for more information
Save time. Save costs. Save our environment.
Why BusinessMind?
We ourselves are experienced EU project managers, have planned, implemented and attended many project meetings. We are familiar with the EU terminology, the challenges of EU projects and the expectations of the European Commission.
By applying tried-and-tested interactive methods and creative tools we elicit the knowledge and the respective expertise of your participants, thereby guaranteeing smart, creative results.
CO2 & time resources Calculation Example
Imagine you have a project meeting in Brussels with about 30 partners who come from all over Europe. On average, each person consumes about 230kg CO2 for the flight alone! The journey from the place of residence to the hotel, including waiting times at the airport and transfer, takes about 6 hours.
1 person = 230kg, 6 hours
And for 30 people that's = approx. 7 tons, 180 hours
7 tons CO2 and 180 hours for ONE meeting.
Why #FacilitateForFuture?
Investing unconsumed travel, hotel and event costs (rental, catering, technology) meaningfully in professional facilitation/moderation.
Save time & nerves and still achieve the best results while at the same time protecting the environment.
Manage time resources more efficiently, thereby reducing organisational efforts and the CO2 footprint.
Social interaction with project partners in small groups, interactive methods and activation.
While you concentrate on the content of your meeting, we will look after moderating and facilitating your meeting. Together with you we work out the goals and the non-goals as well as the plan. Online collaboration tools guarantee enjoyable and target-oriented meetings and the very important social interaction among the participants. Moreover, we provide you with the documented, visually attractive and well-prepared results at the end of your meeting for your further use.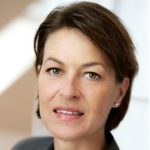 In our large and extremely complex H2020 project, the General Assembly was coming up and we knew that such a meeting with over 40 participants online would be quite a challenge. We asked Birgit and Nicole to facilitate our meeting, because their background, experience and know-how were a perfect fit. It was one of our best decisions: Not only are they wonderful facilitators, they also play any complicated online tool with ease and elegance. And one thing is guaranteed with the two of them: Even online, there is no shortage of fun.