I will moderate for you highly interactively and creatively
Your strategy meetings
Team development workshops,
(EU)Project meetings (incl. project development) ,
Stakeholder involvement events and more!
I will moderate small and large groups for you, design meetings/workshops with you interactively both goal and result-oriented, and create a result report for you. Together, we first define the goals and non-goals in a detailed meeting to clarify the objectives, along with the results you desire from the event. I then design a goal-oriented schedule for you. During the event you can concentrate on the content while I take care of the process steering/moderating.
My moderation services focus on customers from (EU) RTI promotion, sustainability (renewable energy, environmental and climate protection, sustainable mobility), as well as human resources and organisational development. I am "at home" in these areas myself– this is where I can support you best!
Strategy Meetings
"From vision to operational implementation"
Formulate the strategic alignment of your organisation highly effectively with your team!
Do you want to get away from endless, inefficient discussions about your organisation's strategic alignment?
Are you fed up with strategy meetings whose results are hardly implemented?
Are you all too familiar with top-down strategies that are not pursued by everyone?
If you would like inspiring workshops with results that can be implemented immediately, and also achieve higher commitment from employees, then book me as the moderator of your strategy meetings!
Our experience was – as expected – a very positive one. Starting with the meticulous preparation, through the imaginative design of the event itself (with some extravagant, but highly effective discussion formats) up to the careful follow-up. Even sceptics of the World Café and similar forms of discourse loved it at the end.
Birgit manages to let such complex events run "like clockwork". She has more than just mastered the small and big fundamentals of communication and moderation techniques. Paired with many years of expertise on the subjects of research and innovation. Therefore, thank you very much, it has been our pleasure!
Michael Binder (Head of Strategy Department) | FFG
Team Development Workshops
"

From lone ranger to Team"
Tailored team development and process development workshops to leverage the colourful diversity of your team's capabilities even better! 
Do you have too many solo players without team spirit in your organisational unit?
Do you want to get away from bad communication in the team?
Are you fed up with unorganised processes and inefficient work distribution?
If you wish you had a team with WE feeling and team spirit and well-organised processes, with everyone towing the same line, then book me for the creative moderation of your team development and process optimisation workshops!
I had heard good things about Birgit's team working and moderation exercises but I couldn't imagine that only two intense days would lift my unit and myself to such levels. Besides the instant effects in terms of productivity and working atmosphere we have continued, all by ourselves, to further improve team spirit, motivation and quality. Birgit's methods and tools serve as the foundation in which we build a future together.
Jonas Brandström (Director and Head of Societal Development) | Vinnova, Sweden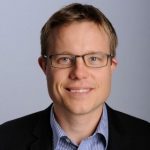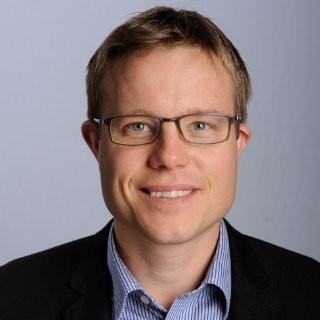 "From loose ends to a shared 

"Big Project Picture"
Support that begins at the project development stage, your kick-off meetings moderated for you, through to the closing workshop.  
Do you and your team have many good ideas but don't know how to get them off the ground?
Are you tired of boring (EU) project meetings with endless Power Point battles?
Do you lack the know-how and experience to use your team's potential for good solutions?
If you already wish to achieve quick results in the early stages of project development, and then efficiently and at the same time creatively design your (EU) project meetings and leverage your project team's potential for innovative solutions, then leave it to me to moderate your (EU) project workshops!
"With her experience, empathy and overview, Birgit contributed vastly to the successful launch and sustainable conclusion of WWF Austria's biggest pan-European project. We will rely on her skills again in future!"
Sabine Gisch-Boie (Project Manager, EU-Project Fish Forward) | WWF