I offer you train the trainer training or professional development, moderation training and project management seminars that are highly interactive, fun and tailored to the needs of your organisation!
My seminars are based on the latest neurodidactic findings. During the training sessions the participants hone their training and/or moderation and/or project management competence.
You can also be supported by blink.it, an innovative and easy to use online training tool.
Train-the-Trainer Seminars
 Sharpen your training and presentation skills!
Do you want to get away from seminars in which you, the trainer, are the only one demonstrating any engagement?
Have you had enough of theory-laden courses with little interaction?
Do you feel uncomfortable working with groups?
If your employees wish to design more educationally valuable, practice-oriented seminars, and also want motivated participants, then book my train-the-trainer seminars for your organisation!
Birgit's Train the trainers was excellent at many levels including but not limited to: – to the European funding cases that I deal with – providing insights on my own and others preferred way/s of learning – approaches applicable beyond the training context e.g. team building – she made a number of 2 hour training slots feel like half that time – helping appreciate how ineffective slides can be if you want your audience to remember what you say.
Julian Randall (Lead of "Grants Office"​) | University of Fribourg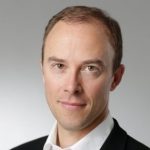 Moderation Trainings
 Learn the high art of moderating small and large groups!
Do you want to get away from unproductive workshops?
Have you had enough of big events that only consume time and money?
You don't know how to unleash a group's creative, innovative and thematic potential?
If the employees in your organisation want to learn how to prepare and execute events in a participative way to ensure they are target-oriented and lead to results, then book me as your moderation trainer!
The best thing about the moderation training seminar that Birgit Baumann carried out for our institute was that it was perfectly adapted to our needs. She invested a lot of time into the corresponding preparation. We not only benefited from the content but also from excellent group dynamics. We were able to use a lot of what we had learned straight after the training in our everyday professional lives and we still use the tools and materials that she provided regularly even for internal meetings and workshops.

Above all it was Birgit Baumann's professionalism and personality which won us over. The whole training was marked by a very friendly and relaxed atmosphere which facilitated very effective and motivating work. I, personally, was impressed by her very open and empathic approach to the group and her flexibility when dealing with individual ideas and expectations from the training. I can only recommend seminars and training sessions with Birgit Bauman to everyone!

Sonja Sheikh (CEO)| ACR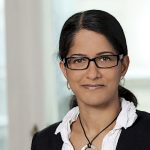 Project Management Seminars
Increase your project management competence!
Do you want to get away from badly planned, inefficient projects?
Have you had enough of projects in which the responsibilities are unclear and everyone complains?
Do you have the feeling that you're turning in a circle and always start again from scratch?
If project management is an issue in your organisation and you would like to learn highly structured, efficient and at the same time creative and flexible PM methods, then book me as your project management trainer!
Birgit – to the full satisfaction of our employees – carries out the basic knowledge seminars on the subject of "Project Management". The choice of Birgit was very clear – her diverse experience, her highly professional accessibility and motivating way of working with the seminar team, all speak for her. With her "killer phrases" such as "That won't work with us, because we do things completely different" do not stand a chance. She will not be distracted from what is important and always manages to show the participants, "What is possible". Thanks to Birgit we now have introduced project management standards and structures to the company. She has played a decisive part in our projects being handled much more professional and structured and that "Project Management" is no longer just a buzzword.
Julia Knieschek (Head of HR & Organistation) | Vienna Business agency