interactive | creative | smart offers
Learn the fine art of online moderation with us! We teach you how to plan and carry out your online meetings / workshops and / or trainings in a target-oriented manner.
Educate yourself with the Businessmind-Online-Academy.
We also moderate online for you! Leave the online moderation of your (international) interactive workshops on strategy development, also with the innovative "Service Design Thinking Approach", and / or the online moderation of your EU project meetings to us.
We coach you online and guarantee you more know-how and thus security, e.g. in the handling of online tools or in the design of online moderations and / or webinars.
We are the competent contact persons for your online moderation / training with many years of international experience!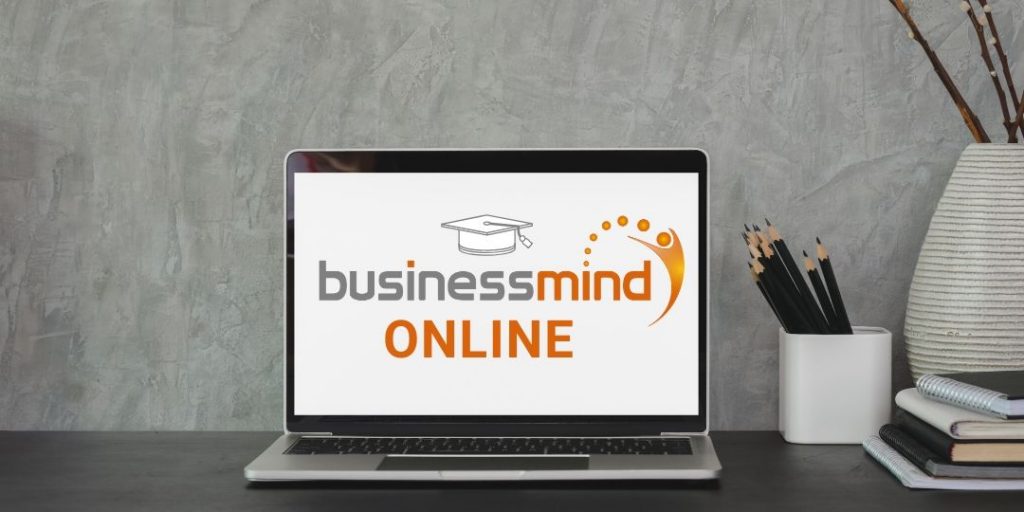 ONLINE TRAINING
Maybe you're worried that you'll fail at moderating online meetings or online workshops, not knowing how to use the tools and unable to adequately engage your participants? Or maybe you don't know how to design and execute exciting webinars?
Don't worry! Profit from our longstanding international training experience!
Learn the supreme art of online moderation with us! We will teach you how to plan and successfully conduct your online meetings/workshops and/or seminars.
You will become confident in designing, executing and getting the content of your online events across, whilst learning how to successfully engage and enthuse your participants online as well.
The BusinessMind Online Academy training sequences are designed according to the latest neurodidactic findings and are conducted by my team and myself using intuitive online tools. And all this highly interactively online as well, filled with fun and tailored to the needs of your organisation.
ONLINE MODERATION
Do you work at different locations? Or are you perhaps unable to travel at the moment, or want to stop travelling so much, that tedious time spent at airports, waiting for delayed flights that, after all, only negatively impact the environment? However, you still want relaxed, collaborative and creative workshops?
Then profit from our longstanding expertise in online moderation!
We moderate – highly interactively and creatively online as well – your strategy (development) and Service Design Thinking processes and EU project meetings for you.
We work closely together with you to design your online workshops to be interactive, goal and result- oriented. So that, during the event, you can concentrate on the content while my team and I take care of the process steering/moderation and technicalities.
In online moderation, we focus (as I've always done) on the following topics: (EU) FTI promotion, sustainability (renewable energy, environmental and climate protection, mobility) as well as human resources and organisational development.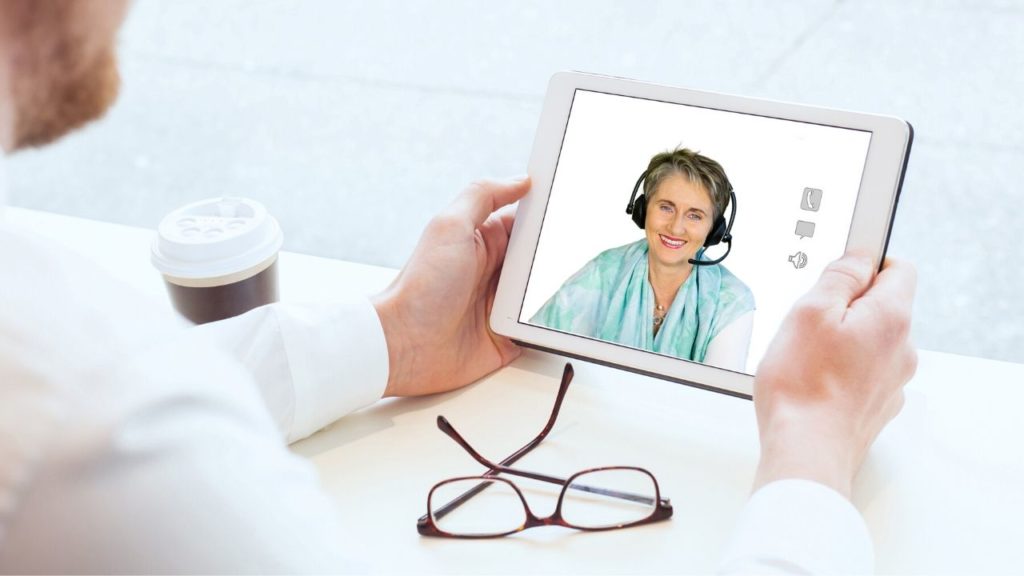 ONLINE COACHING
Are you hesitant about moderating online meetings or online workshops or hosting webinars and/or live online trainings? Would you like to improve these skills, and learn how to avoid the "don'ts" and master the "dos"?
Then profit from our longstanding experience in international training and coaching!
We coach you online and guarantee you more know-how and self-confidence, for example as to how to handle online tools or design online moderation and/or webinars. We'll also be there, if you wish, at your dress rehearsal, to give you feedback and additional tips & tricks.
TESTIMONIALS
"The organization of online events presents us with new challenges and requirements:

Adaptation to "new online" communication and culture, the creativity to quickly and easily acquire and use suitable tools and their functions, and much more.

Business Mind provides professional and practical support for online events!
Birgit and her team have once again proven: "There is no such thing as impossible!". Anyone who previously believed that workshops could only work really well with physical presence have not yet attended Birgit's online training: here you not only learn technical subtleties and receives valuable tips but also a refresher in the high art of moderation.

And all of this in the usual easy, playful and active way that makes you want to put what you hear into practice immediately. I can only recommend to all those who have shied away from online workshops up to now to attend these courses, because exactly what you really need for online moderation is conveyed very efficiently in a short time.

Many thanks to the entire team – you have broadened my workshop horizon! "
The experience from several joint workshops with Businessmind shows that individual sessions are meticulously prepared and very structured and professionally moderated. This gives the participants the necessary clarity in the questions: "Where are we?", "What are we working on?" and "Where do we want to go?"

The cooperation with Businessmind is characterized by personal appreciation and the ability to anticipate both content-related and group-dynamic aspects and respond immediately.
The invitation from a university clinic to hold a webinar on the subject of "leadership competence" for prospective managers challenged me as a trainer. Why was that? I had been a trainer specifically in the field of "leadership competence" for many years and I would like to work as a call an absolute professional!

What challenged me was the fact that it was my first training on the web and I knew that different laws applied versus a live training. So new competence in a new medium was needed! As always in my life, when it comes to learning new things, I look for people I would call a professional. The search didn't take long, the answer was clear: with Birgit Baumann, I knew that she would make me fit for my first webinar. And so it was! In a one-hour coaching session – on the web of course – Birgit quickly gave me the essence of what other tools had to be used in a webinar!

Despite technical breakdowns, my first webinar with the literally helpful tips from Birgit was a real success. The subsequent joint reflection confirmed my implementation and with further suggestions for improvement, I am looking forward to the next seminar on the web, which was offered to me immediately afterwards due to the good feedback from the participants.

I will definitely be a participant in one of your next seminars! Thank you dear Birgit!