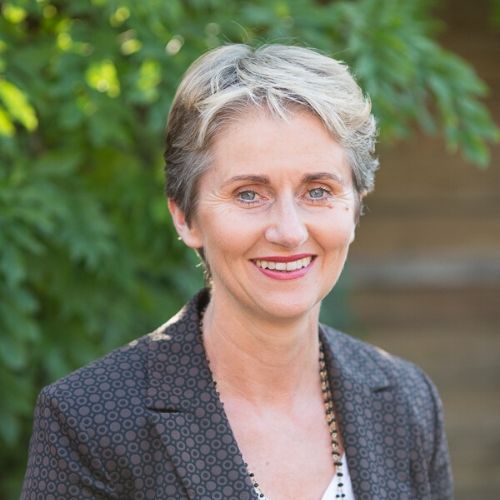 Birgit Baumann
CEO BusinessMind
Encourage growth and delopment,
see how ideas spring up and how people flourish,
allow work to bear fruit and success:
This inspires me, to always give the best.
Birgit Baumann has been an international (online) trainer & moderator and project manager for over 25 years.
Nicole Schmidt
Online Trainerin & Moderator
M
y vision is to help people develop their potential, master their challenges and successfully carry out their online and offline events – and best paired with a lot of joy, creativity and positive inspiration.
Nicole Schmidt has been an international trainer & moderator and project manager for over 10 years. She supports BusinessMind as a co-trainer and moderator, sparring partner, and as an "online elf".
Due to my many years of work as a program and project manager, moderator and trainer for the Austrian Research Promotion Agency FFG, I understand the concerns of Birgit's clients and bring both similar and complementary expertise on board.
My wealth of experience is very heterogeneous and extends from the conception, organizational preparation and implementation of national & international training and workshops to the introduction of e-learning in the company, the use of digital (collaboration) tools and the management of internal and intercultural projects .
Zertifizierte Digitale Trainerin
Zertifizierte NLP Practitionerin
Certified Project Management Associate according to PMA (until 2013)
As a child, I enjoyed performing in front of an audience. I have delighted parents, relatives and neighbors with numerous children's operas and powerful performances. Less than two decades later I had to go back on stage professionally. But suddenly it was much less easy for me – as adults we fight with fear of failure, pressure to perform and performance indicators. My work at FFG and at BusinessMind has reawakened my enthusiasm for the stage and showed me how much fun online and on-site events can be if they are prepared, accompanied and implemented accordingly. At BusinessMind I also live out my passion for creative writing. I like odd numbers, camper vans and summer garden parties. With Birgit and Ben I share our shared enthusiasm for yoga & meditation, time in nature, cooking (and eating!) And – last but not least – our fulfilling cooperation.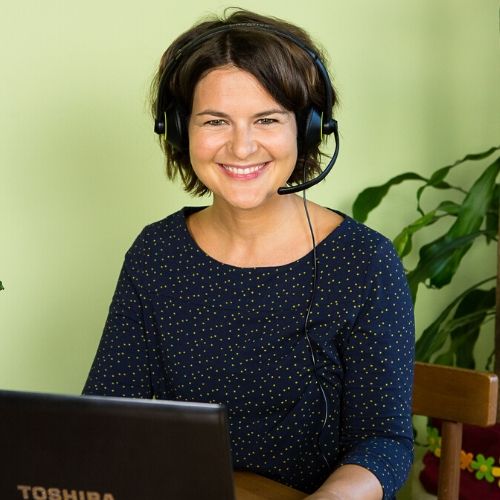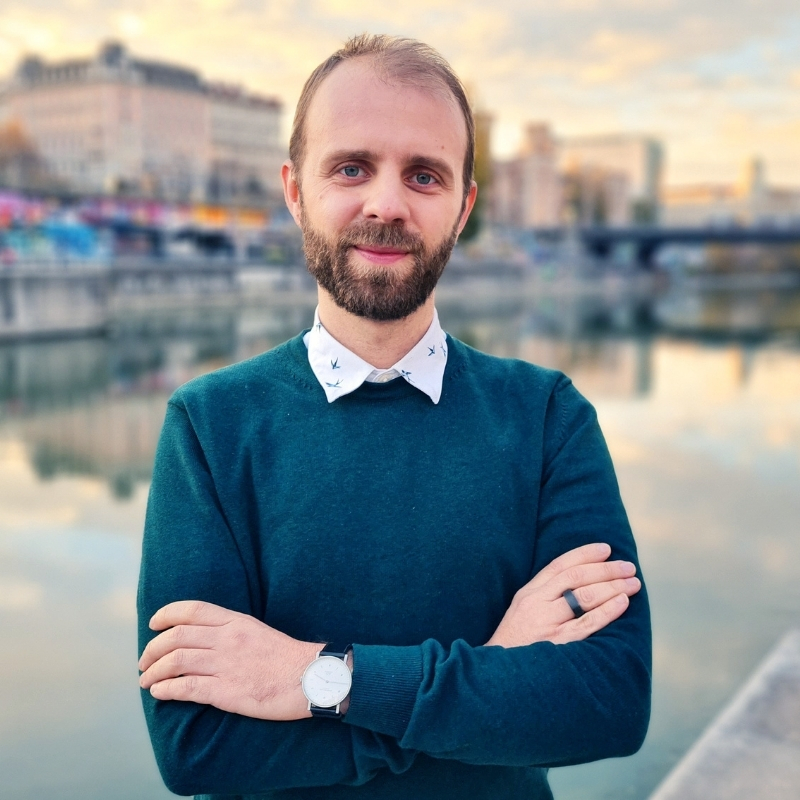 Benjamin Baumann
Online Trainer
Iam fascinated by the technical possibilities of our time and to transfer this enthusiasm to others is my passion. Because: Zoom meetings can be fun and productive. Benjamin Baumann is a certified trainer, coach and web designer. He combines this knowledge to design digital offers. He supports BusinessMind with graphics, technology and tool handling and the creation of new online offers.
Benjamin specializes in creating digital offers. His knowledge as a certified trainer and coach also helped him to design these offers in a didactically valuable way. At Businessmind, Benjamin supports the handling of video tools and the co-moderation function. Collobaration tools are his passion and Benjamin also offers individual coaching on technology and moderation of the online world.
Coach in solution focused therapy
NLP Trainer
NLP Master Practioner
NLP Practioner
Benjamin loves life in all its facets.
From yoga to technology.
He is also a minimalist and focuses on the essentials.
Sarah Theierling
Communication & Marketing
As a digital native I'm keen to explore new tools and formats for online events and am thrilled whenever I inspire customers with my enthusiasm!  
Sarah Theierling has been on board since November 2020, enriching BusinessMind with her expertise in the fields of communication & marketing. Her many years of experience in event management – online & onsite – backs the BusinessMind trainers if worst comes to worst.
Interdisciplinary Master's in "Contemporary History and Media", University of Vienna

Diploma on completing the course "Online Marketing" at the WIFI Vienna Advertising Academy
Sarah has been passionate about travelling from an early age, which reflects in her passions: eating, dancing & languages. And if there's any pent-up energy left, she prefers to vent it by hopping on her bicycle or putting on her hiking boots.   
Participants votes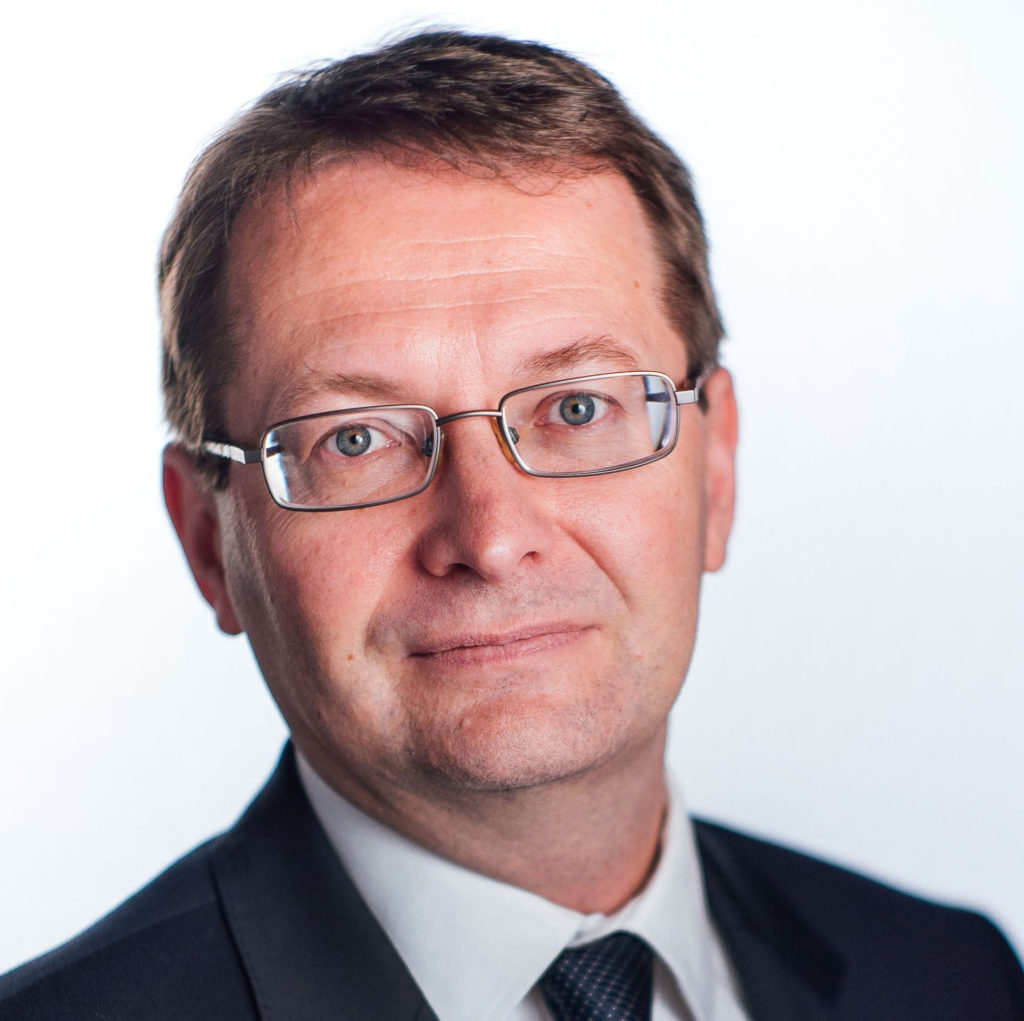 Meticulous preparation, creativity and an almost inexhaustible patience paired with flexibility AND professional goal orientation characterize the work of Mag. Birgit Baumann. Your talent to take on completely different points of view, to bundle them and to trace them back to the essential commonalities is an enormous support for companies in transition and change. Birgit manages to develop new perspectives with humor and mild severity and successfully convey the value of working together to all participants.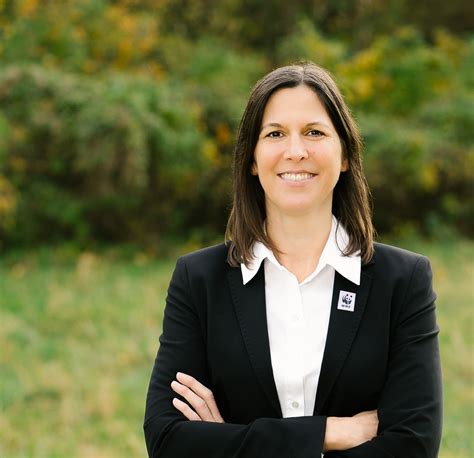 The collaboration with Birgit Baumann began a few years ago. Birgit has accompanied us through various processes since then. These were, for example, strategic workshops with the management team and middle management at WWF. In June, Birgit accompanied us to a two-day team retreat to which all employees were invited. The group included all areas of the WWF, a total of 70 people took part in these two days. The experiences of working with Birgit are exclusively very positive for me. Birgit invests a lot of time in the preparation, so there are no surprises during the implementation itself. At the same time, Birgit is very flexible with regard to necessary, even short-term adjustments, which can make preparation a challenge. Birgit brings a lot of ideas herself and that is undoubtedly a great added value for the organization, as we benefit greatly from her know-how in terms of design options, but also in terms of her experience with other organizations / institutions / companies. I really appreciate the collaboration with Birgit and look forward to many more exciting projects with her.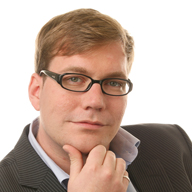 The only disadvantage of Birgit Baumann is not being able to integrate her into everyday professional life more often. Overview, unpretentious demeanor, but razor-sharp clarity, which is fearlessly used even in front of a pack of 150 industrial managers, I count among her particularly notable strengths. Baumann's clarity about their own principles paired with an impartial openness to other concerns and world views enable a profitable work process with expanded fields of vision. I have seldom been able to work with such a strong but at the same time humble personality and can only recommend: MORE BAUMANN!

NET4SOCIETY has profited a lot from Birgit's exceptional skills and experience as a trainer and moderator. Since 2008 we have cooperated with Birgit on many different occasions. She gave us the confidence to use interactive methods in our own events by teaching us all we need to know in "Train-the-Trainer"-seminars and trainings for moderation and communication.

Birgit also helped us to work better together in our network, through her trainings on project management or interdisciplinarity.

We had the pleasure to work with Birgit in planning a highly interactive project kick-off meeting that she also moderated.

Her trainings are always inspiring and at the same time very practical. As participants, we get to try out different methods, get hands-on experience and learn which methods work best in our contexts.

As a moderator, Birgit is always in control of the situation and committed to creating an open space for discussion and achieving results. In addition, Birgit has a deep understanding of the European research and research management environment, which makes her the perfect trainer and moderator for us!