With #FacilitateForFuture we offer customised online moderation of international meetings.
We unite our passion for intercultural cooperation, interactive online project meetings and climate protection under one flag: #FacilitateForFuture.
By applying target-oriented interactive methods and proven tools we reach optimal results for your virtual project meeting. With us as your virtual facilitators, you will reduce travel costs as well as your ecological footprint and make a sustainable and climate friendly contribution to successful online meetings.
For more details, please check our FAQs:
WHAT is included in the offer?
WHO is the target group?
HOW will BusinessMind support you?
WHY #FacilitateForFuture?
WHAT is included in the offer?
While you concentrate on the content of your meeting, we will look after moderating and facilitating your meeting.
Together with you we work out the goals and the non-goals as well as the workshop design. Online collaboration tools and working in small groups guarantee the very important social interaction among the participants.
Moreover, we provide you with the documented and visually attractive summary of your results as follow-up for your further use.
WHO is the target group?
BusinessMind has a strong focus on funded RTI projects, related to/working on sustainability, renewable energy, mobility and environment and climate action.
Our offer #FacilitateForFuture targets therefore – but not exclusively – national as well as international stakeholders from thematic related organisations, initiatives, networks, and programmes like
EU Project Managers (Horizon 2020, Horizon Europe, Erasmus+, LIFE, etc.)
National Contact Points (NCP)
TAFTIE (The European Network of Innovation Agencies)
UNO Initiatives (Climate Action, Sustainable Development Goals, UN Environmental Programme, etc.)
Activities within the European Green Deal
Measures within the thematic cluster Climate & Smart Cities, like Horizon Europe Missions "A Climate Resilient Europe" & "100 Climate-Neutral Cities by 2030"
HOW will BusinessMind support you?
After many months with the corona pandemic, we all are well acquainted with remote working and we are quite familiar with the most-common online meeting tools.
However, many still feel insecure when it comes to the handling of new or additional tools and the technical set up that comes with it. Little experience with moderation oder little moderation skills and missing know-how when it comes to interactive methods might also raise concerns.
With the BusinessMind support, these insecurities belong to the past!
We guarantee the professional facilitation of your online meeting/workshop
CO2 & time resources Calculation Example
Imagine you have a project meeting in Brussels with about 30 partners who come from all over Europe. On average, each person consumes about 230kg CO2 for the flight alone! The journey from the place of residence to the hotel, including waiting times at the airport and transfer, takes about 6 hours.
1 person = 230kg, 6 hours
And for 30 people that's = approx. 7 tons, 180 hours
7 tons CO2 and 180 hours for ONE meeting.
Why#FacilitateForFuture?
Investing unconsumed travel, hotel and event costs (rental, catering, technology) meaningfully in professional facilitation/moderation.
Save time & nerves and still achieve the best results while at the same time protecting the environment.
Manage time resources more efficiently, thereby reducing organisational efforts and the CO2 footprint.
Social interaction with project partners in small groups, interactive methods, and activation.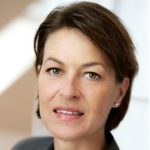 In our large and extremely complex H2020 project, the General Assembly was coming up and we knew that such a meeting with over 40 participants online would be quite a challenge.

We asked Birgit and Nicole to facilitate our meeting, because their background, experience and know-how were a perfect fit. It was one of our best decisions: Not only are they wonderful facilitators, they also play any complicated online tool with ease and elegance. And one thing is guaranteed with the two of them: Even online, there is no shortage of fun.